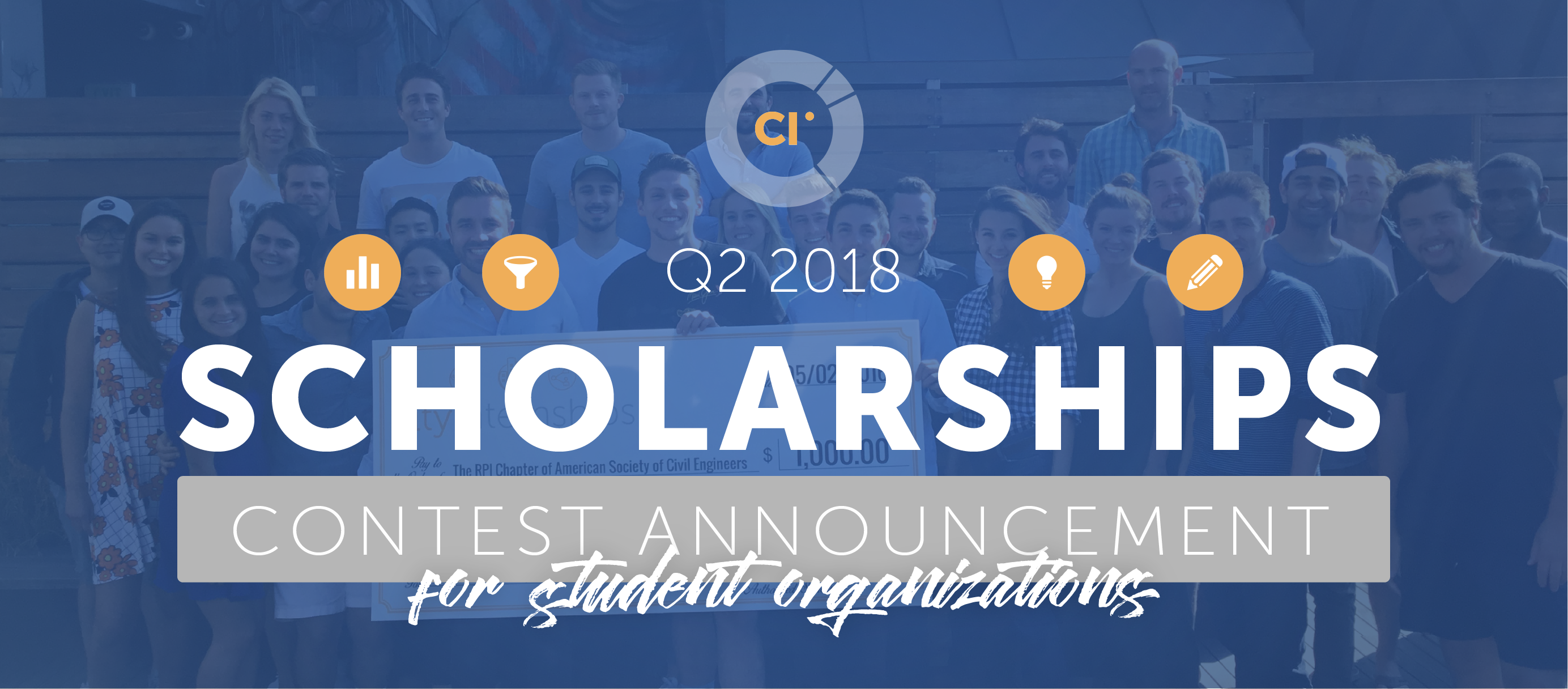 CI is delighted to announce the return of its annual student organization contest. The winning student organization will earn $1500 in funding plus two scholarships for the Global Explorer Program, CI's flagship program, each worth $4,650, in London, New York or Los Angeles.
WHAT IS THE GLOBAL EXPLORER PROGRAM?
The 8-week Global Explorer Program is our flagship course. It is most popular with undergraduate students and recent graduates looking to explore, discover, and refine their career path.
Global Explorer Program = 8-week immersive internship + Career Navigator Course + Future Leaders Course + Group travel & activities.
Each scholarship is applicable to the Global Explorer Program this summer in one of the following cities:
London, New York, Los Angeles. (All other CI locations excluded.)
CI programs are built to maximize student outcomes. When they graduate, CI alumni get hired 3x faster and achieve 30% higher starting salaries on graduation compared with their peers.
To learn more, visit www.city-internships.com
STUDENT ORGANIZATION CONTEST
Tell Your Organization's Story
To win $1500 in funding and two fully-sponsored places on the Global Explorer Program, we're looking for a photo set that showcases your organization's impact on your campus and local community.
Your photo set must be a single Instagram post of 3 to 5 photos.
We want to see you having a great time and involving as many other students as possible. Be innovative. It's not necessarily about the quality of the photo set, but the thought that has gone into it and the fun it conveys.
The winning organization will recognize that this contest is comprised of two parts; creating a visually appealing photo sequence and executing a successful marketing strategy. A large element of your success will come down to generating likes and shares for your entry once it is posted to Instagram.
When uploading your single, multi-photo post you must use the following tags to be eligible to win:
@cityinternships and #cityinternships and #Q2StudentOrgContest
Have fun, but keep it clean(ish).
WHAT ARE THE BENEFITS OF TAKING PART?
Win sponsorship. $1500 funding for your organization. Plus two fully sponsored spots on the Global Explorer Program for two students of your choosing (they may be members of your organization or your college/university) for Summer 2018.
Become an all-round marketer. Learning how to create an engaging photo set and promoting it to ensure your campaign captures interest, likes and shares, will teach you the key skills necessary to succeed in a highly contested communications landscape.
Resume talking point. Every business wants to hire winners. Couple that with social media marketing abilities and you're talking yourself into a job offer.
IMPORTANT INFORMATION
The competition opens on Weds, April 4th. Final entries must be posted to Instagram on or before Monday, April 23rd.
The three sets with the most likes and shares by midnight on Mon, April 30th will proceed to the final round comprising of an interview via Skype with the CI panel on the week commencing Monday, May 7th.
The winner will be announced on Friday, May 11th.