By: Joanna Barrack and Shannon Looney, June 21 2018
People from near and far flock to the Big Apple in the hope of making dreams come true, to admire the unmistakable skyline, and explore a vibrant concrete jungle. Even with all the sounds that accompany a big city, it's hard to drown out the expenses that come with them. So with that, we have compiled a list of ten FREE activities to keep you busy.
1. Free Nights at MoMA
The Museum of Modern Art is arguably one of New York's greatest museums, boasting almost 200,000 stunning pieces of contemporary art. This is certainly an attraction not to be missed, especially when entry is totally free between 4:00 and 8:00 every single Friday. There really is no excuse not to visit this beautiful museum and to gaze at iconic pieces by artists including Vincent Van Gogh, Salvador Dali, and Andy Warhol!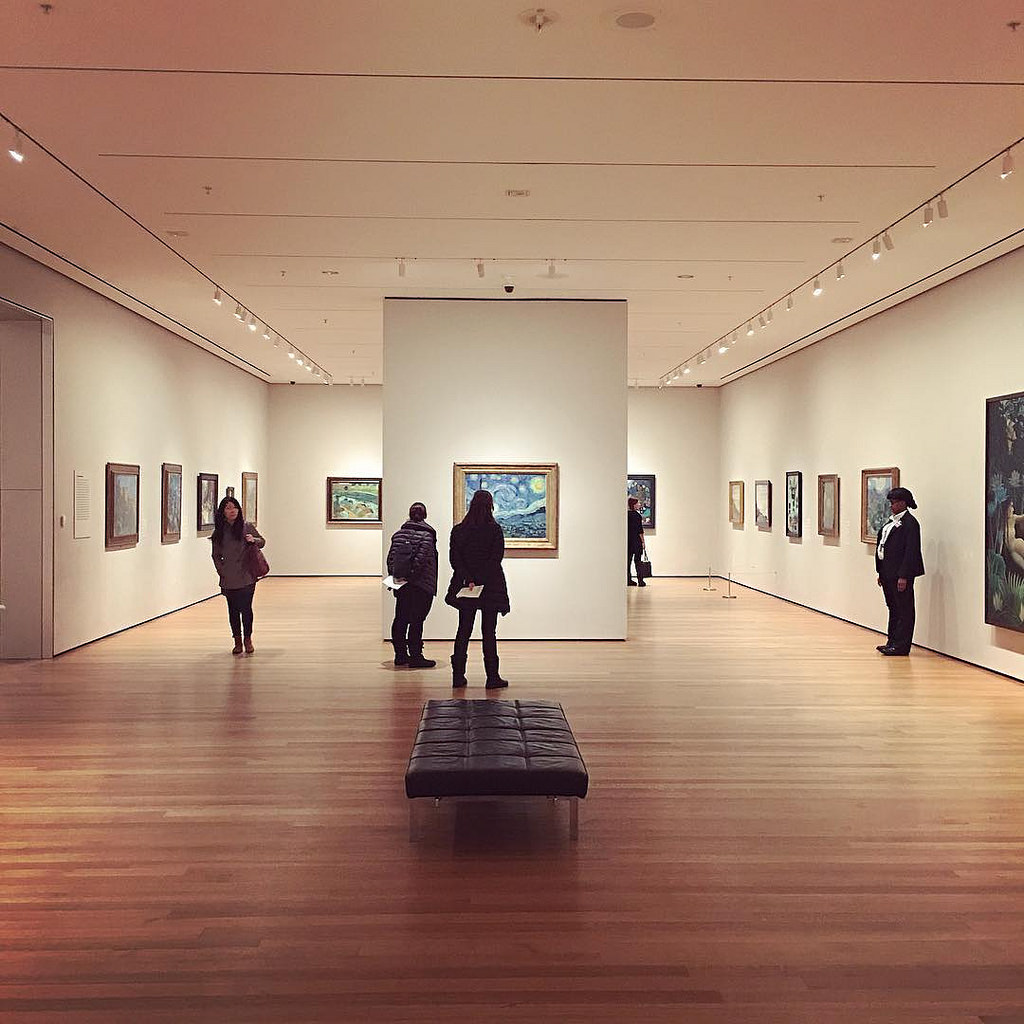 https://www.flickr.com/photos/eaviles/24613978465
2. See Alexander Hamilton's Harlem Estate
Hamilton is the musical that everyone is talking about at the moment, and ticket prices reflect the hype, with some being re-sold for over $500! However, don't be disheartened, you can visit the actual Alexander Hamilton's Harlem Estate for free! Rich in American history, this house of a founding father is an absolute must see while in the Big Apple.
3. Walk The High Line
The High Line is a closed down freight rail structure, now consisting of a 1.4 mile long walkway. Situated above the New York streets, the attraction is an abundance of modern lines and wall murals, meaning plenty of photo opportunities! Located in the west side of Manhattan, in the meatpacking district, this free attraction is equally enjoyed by native New Yorkers and visitors. Hugging the Hudson river, filled with vibrant vegetation and surrounded by skyscrapers, The High Line makes for an enjoyable stroll in your not so average park!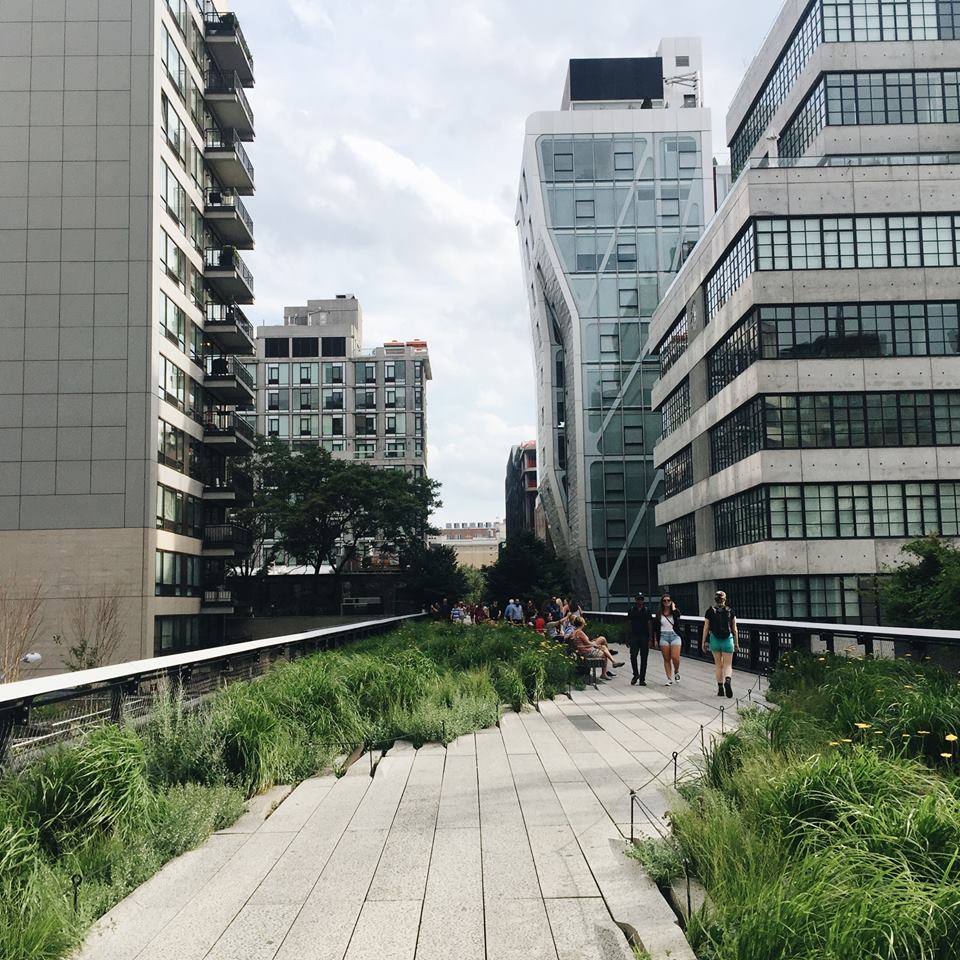 https://www.instagram.com/shannon_looney/
4. Weekend Brooklyn Brewery Tours
As one of the most well known breweries in Brooklyn, this is one for all the beer lovers out there! The Brewery tours usually cost $18, but are free on Saturday and Sundays, making this the perfect weekend activity with your friends. Try out their beer in their tasting room, and get a fully guided tour of the brewery's history and brewing process.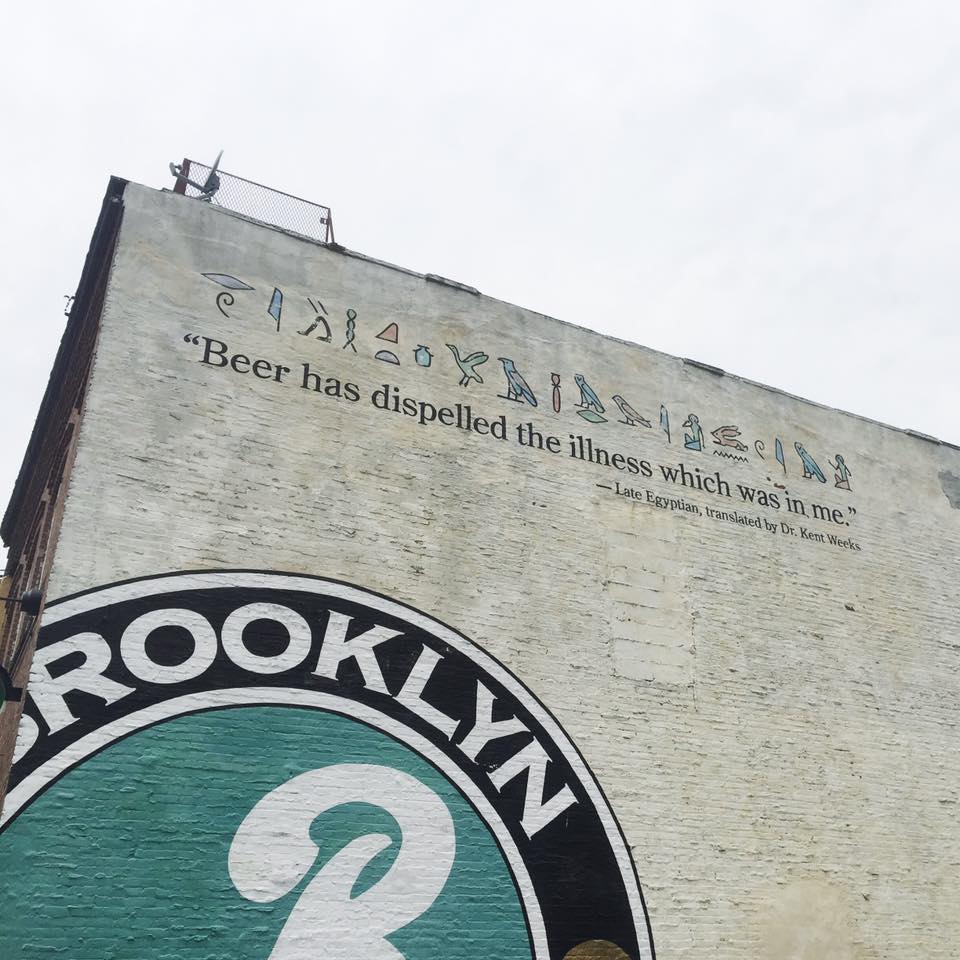 https://www.instagram.com/shannon_looney/
5. Smorgasbourg
The most unique outdoor food market in New York is back this summer! For all you foodies, or for those looking for the ultimate Instagrammable eats, look no further. From spaghetti donuts to lobster rolls with a twist, this place really has something for everybody! With free entry and beautiful views of the Manhattan skyline, it really is a must-do whilst you are here in New York.
Please note that the food is not free but is purchasable for reasonable prices.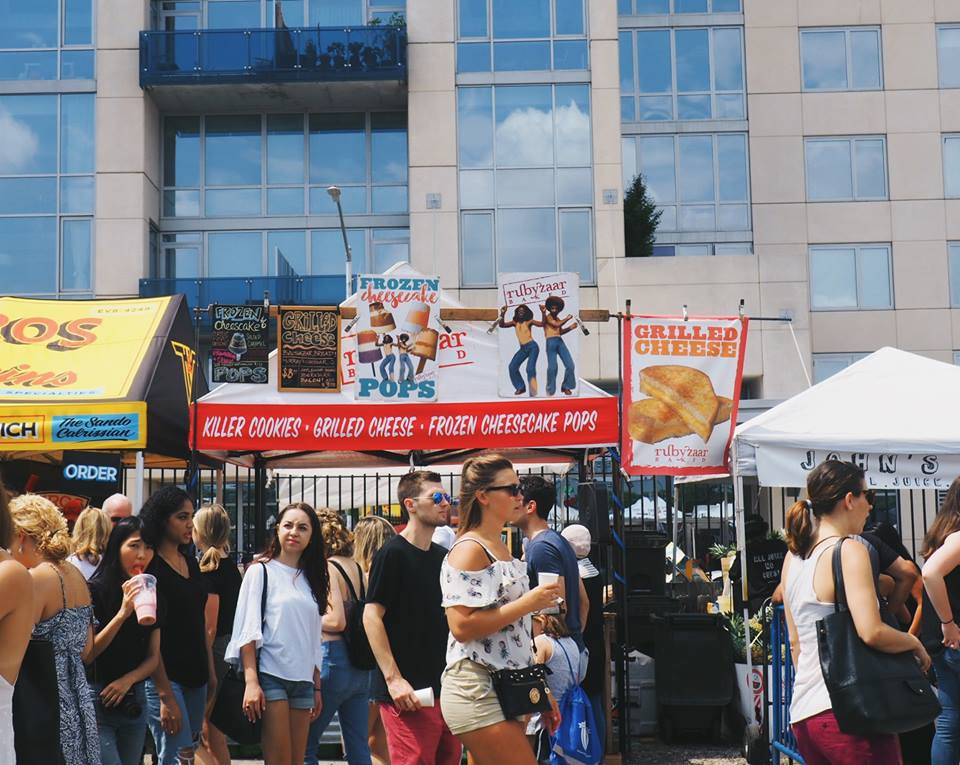 https://www.instagram.com/p/BXlqlJKhB4G/?taken-by=shannon_looney
6. Audience member at live talk show
New York is home to some of the best daytime and late night shows in the country. Entertainers such as Stephen Colbert, Jimmy Fallon, and Trevor Noah dominate American TV from the Big Apple. There are a huge number of shows offered all year round, and the best part is… admission is FREE. All you have to do is request tickets early on as spots can fill up fast, but remain persistent and you could have the chance to be an audience member at one of your favorite late night talk shows!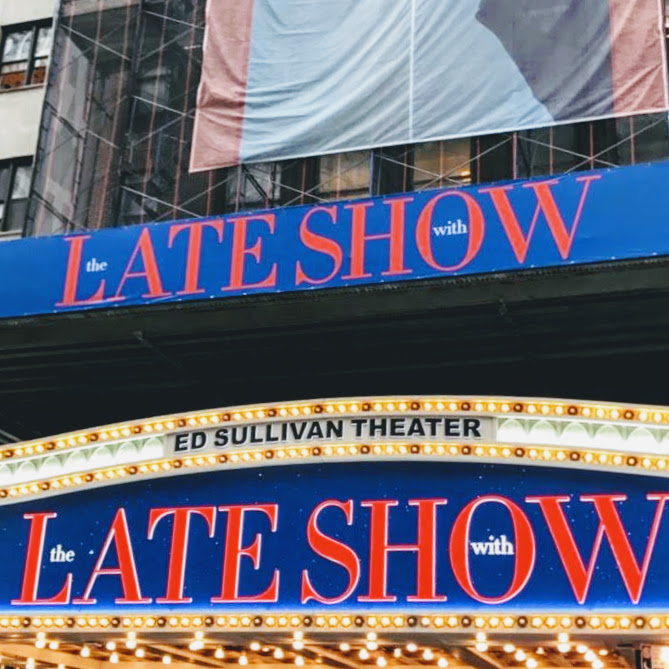 7. Staten Island Ferry
Situated just off the New York harbour, Staten Island is a place of adventure. With plenty of activities such as kayaking, biking and golf, it is a peaceful oasis away from the busy metropolis of Manhattan. With incredible views of NYC and the Statue of Liberty, this free ferry ride is the perfect opportunity to experience a skyline view, and explore what the historic island has to offer.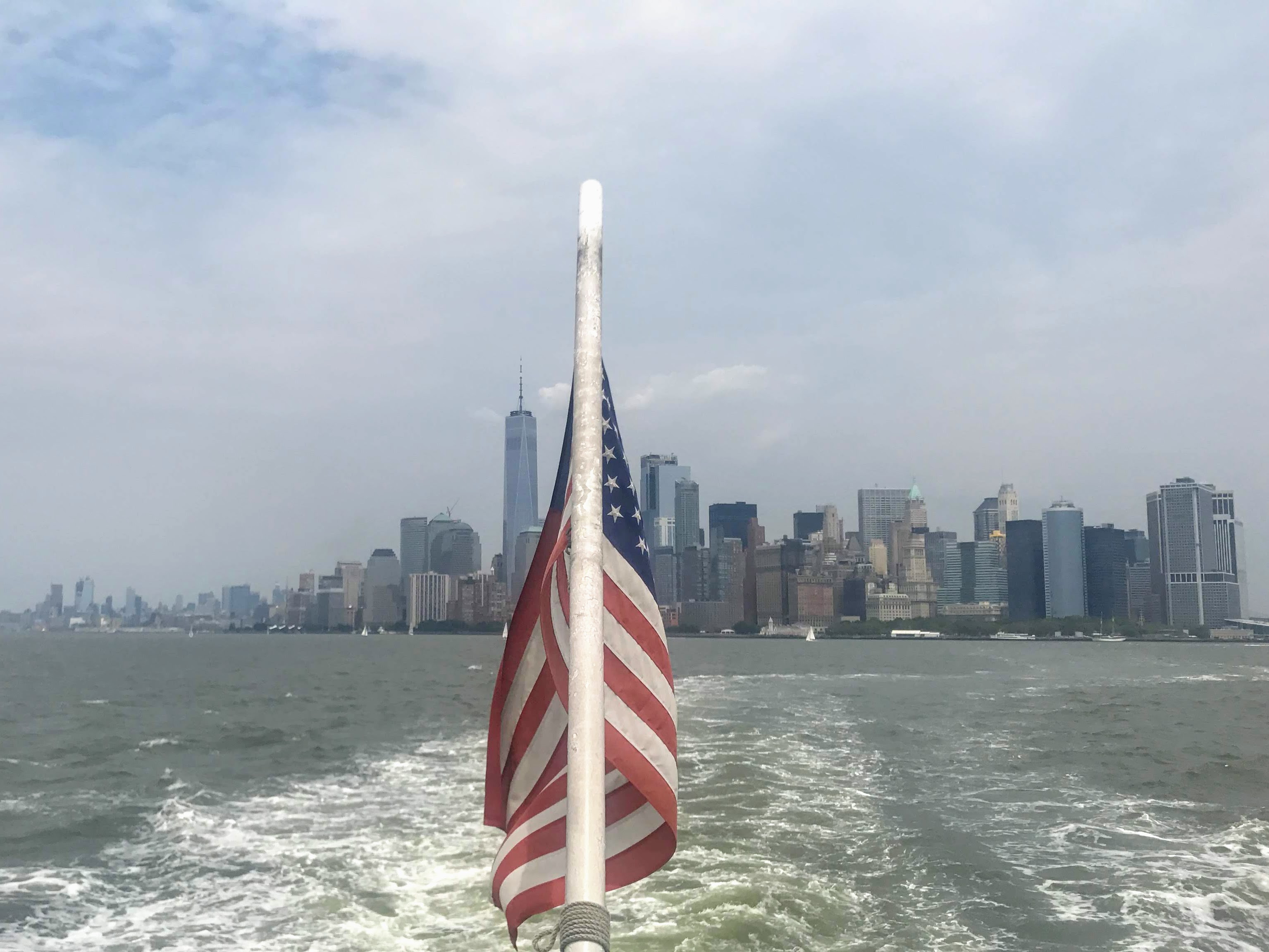 This is the only place in New York City to go kayaking for free! Here you're able to enjoy city views, and get a workout on the water. A combination of individual or tandem kayaks free of charge provides paddlers a unique perspective of the city. With the famous skyline as your background, one couldn't ask for a better way to take in the magnitude of these well known buildings!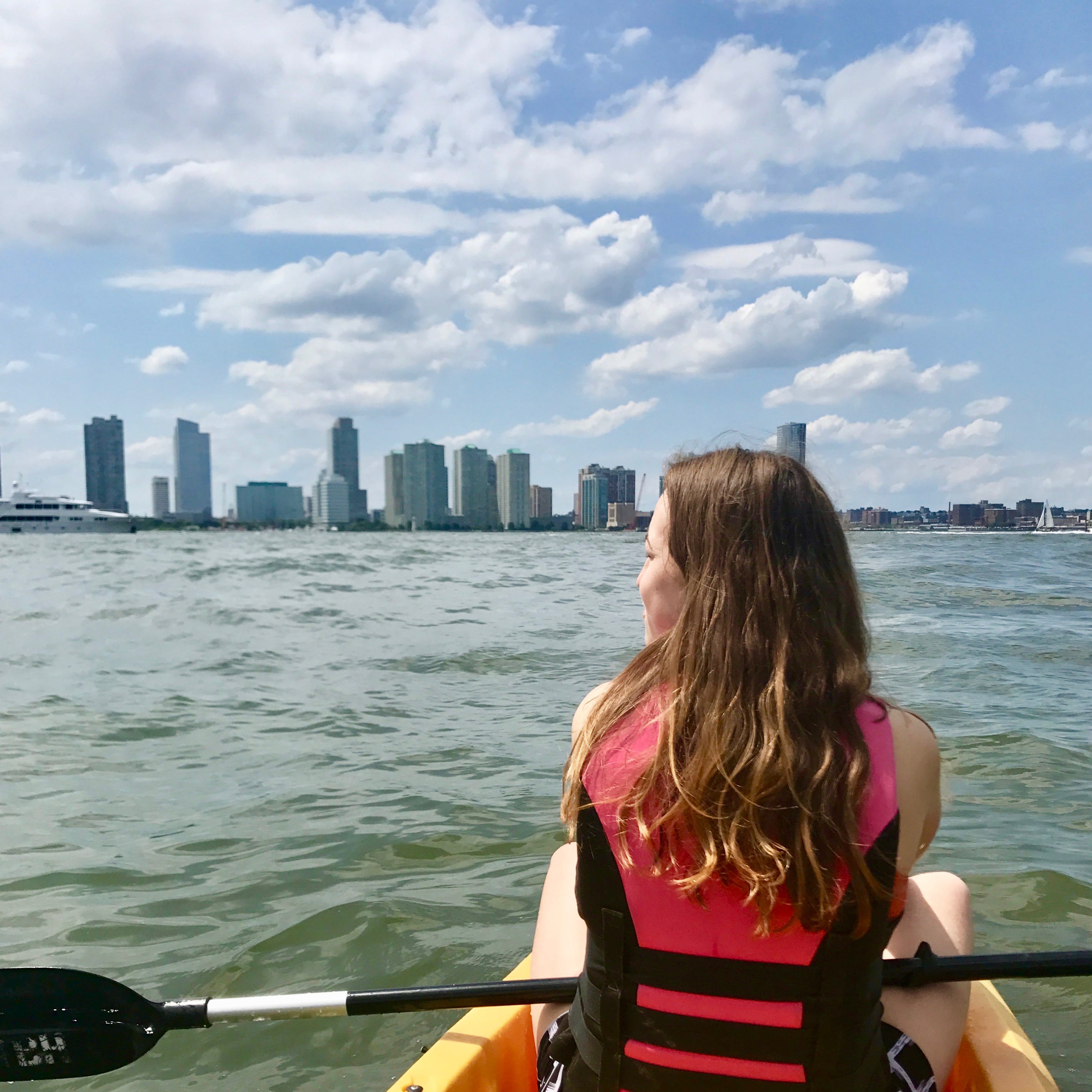 9. Yoga in Bryant Park
What better place to practice yoga than in a lucious green park, surrounded by skyscrapers in the midst of Midtown Manhattan! It sounds pretty incredible, and throughout the summer it is available twice a week, absolutely free of charge! On Tuesday mornings and Thursday evenings, hundreds of people descend on Bryant Park for a 60 minute yoga session, led by different instructors each week.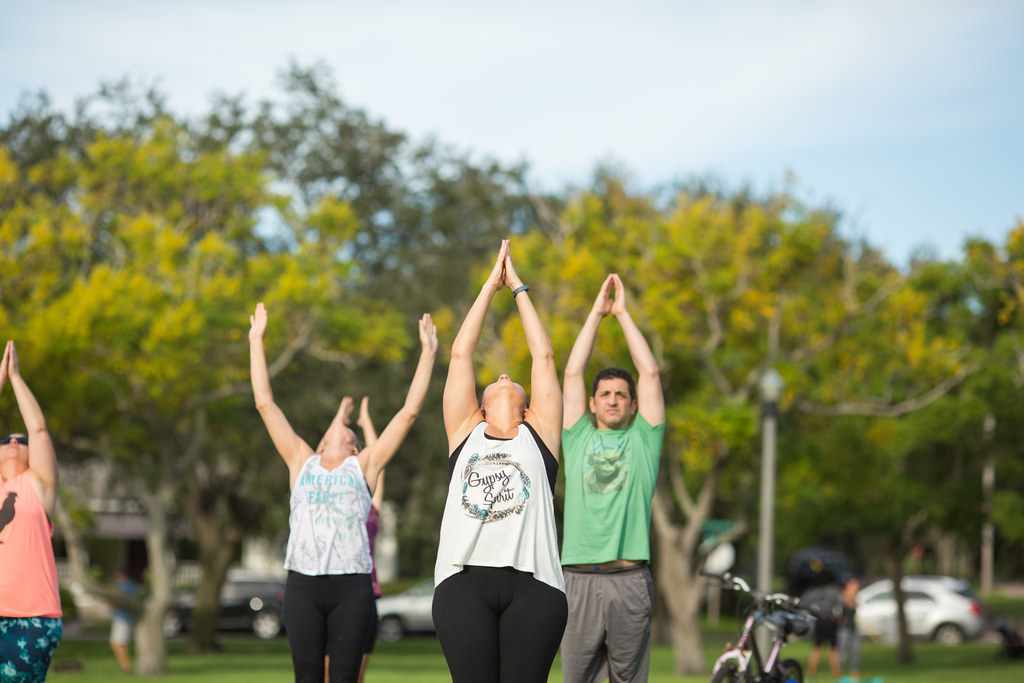 https://www.flickr.com/photos/cityofstpete/22824599028
Located near Prospect Park in Brooklyn, the Botanical Garden is a great way to reconnect with nature whilst remaining in the big city. Start off your weekends with free Friday morning admission to the gardens! From 8:00 a.m. to Noon you are able to enjoy the 52 acre garden for no charge.
Although not everything comes free in the city, there is still so much to take advantage of while being here! The diverse people and activities make it hard to be bored in New York. Whether it's strolling the High Line, floating down the Hudson river, or a late night show, there really is something for everyone!
About the Authors: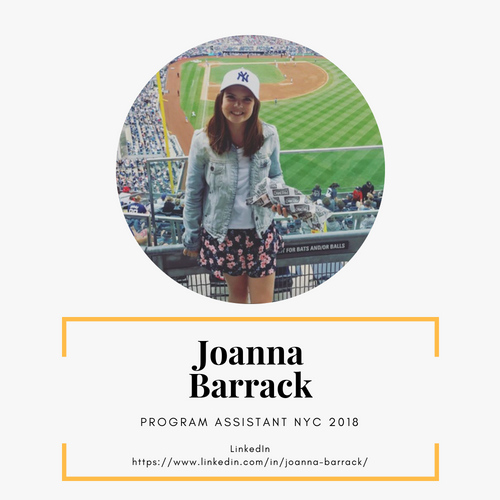 Joanna's LinkedIn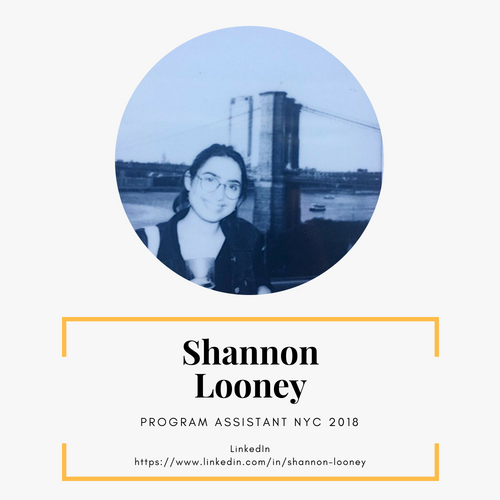 Shannon's LinkedIn