By: Joanna Barrack and Shannon Looney, 2nd July 2018
With Independence Day just around the corner, opportunities to celebrate the occasion whilst in The Big Apple are seemingly endless. Fortunately there really is something to please everyone on this red, white, and blue public holiday. Below are our top five ways to have a sparkling Fourth of July!
1. Watch the Macy's Fireworks
The Macy's Fireworks display is the most dazzling, sparkling, and celebratory way you can spend the night of the Fourth. The event's preparation takes up to 8000 hours, or about one year to plan, load, and then ignite. Launched from the East River, they can be seen from many different spots along the Manhattan and Brooklyn banks.
Our recommended spots are in the Brooklyn neighborhoods, Williamsburg and Greenpoint. Step off the L train and follow the bustling crowds to your desired spot, or head straight to McCarren Park to see the full works! If you would rather be in Manhattan, East Village is a great location to view the fireworks from as well.
With plenty of bars, restaurants, and parks to choose from, you will definitely not be disappointed! Wherever you choose to watch the fireworks, get excited, they are certainly a sight to see!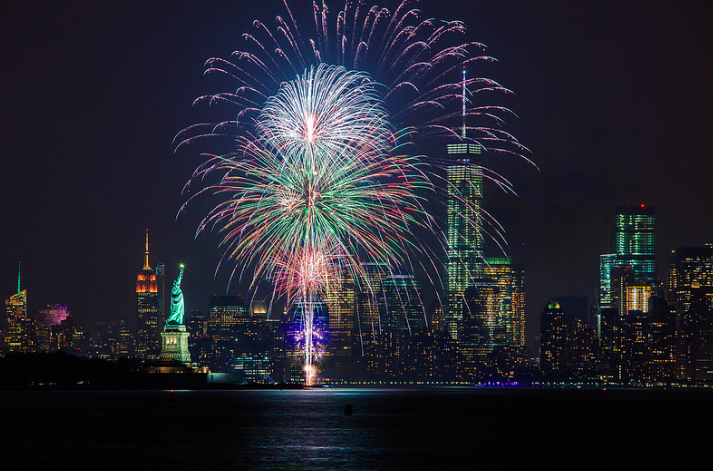 https://www.flickr.com/photos/quintanomedia/9216283725
2. Have a Classic American Cook-Out
Picnics are often a highlight of summer, and are the best way to bring together family and friends to celebrate the Fourth of July. Whether you're in a park, on the beach, or in a backyard you cannot go wrong with eating your favorite American dishes and chilling with those closest to you.
New York City is filled with parks and green spaces. Some of our favorites for hosting lunch with friends include, Central Park, Brooklyn Bridge Park, McCarren Park and Prospect Park - to name just a few! If you go early you can get a prime spot as well as a good view of the fireworks.
So what are you waiting for? Go grab your picnic baskets, American spirit, and start grilling under the summer sun!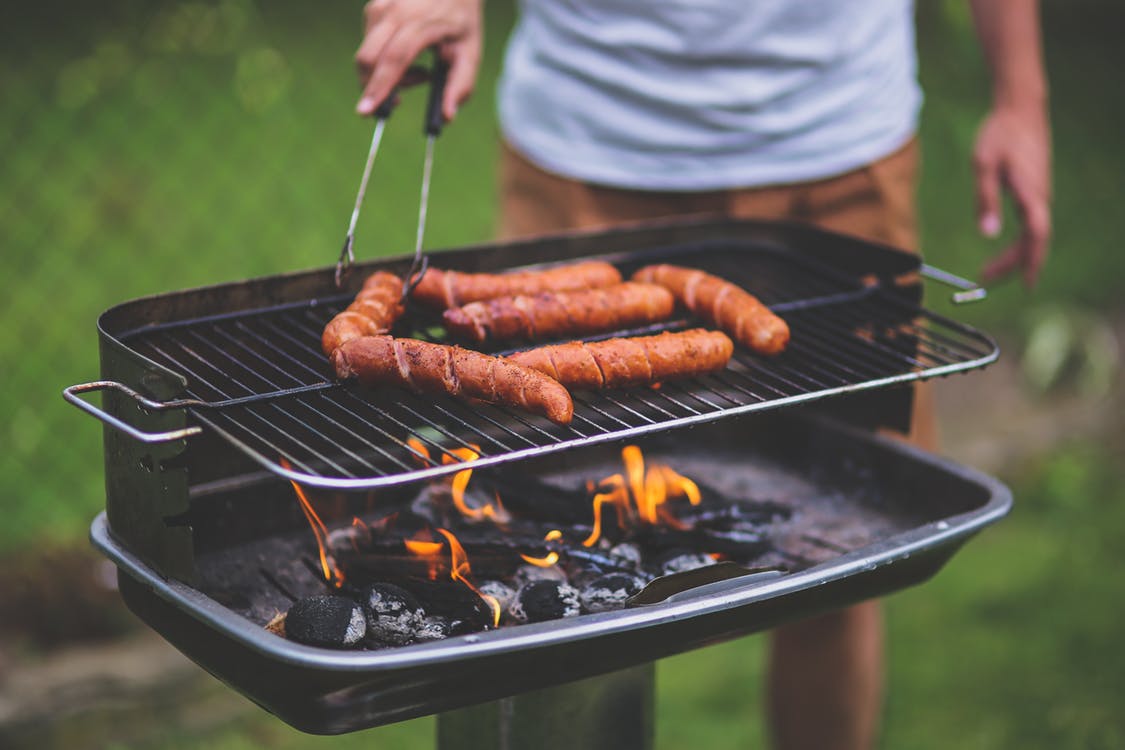 https://www.pexels.com/photo/the-grill-man-6026/
3. Watch the Famous 4th July Hot Dog Eating Contest
Known as Nathan's Hot Dog Eating contest, this infamous competition takes place at Coney Island every year. This is a huge annual event which draws in millions of American television viewers, but here in New York, we are fortunate to have it on our doorstep!
With the world's major league eater, Joey Chestnut, coming back to defend his title against a host of other big names, this is a novel but unforgettable way to celebrate the Fourth.
Aside from the hot dog competition, Coney Island also has a beautiful beach, famous aquarium and bustling boardwalk. The historical feel of Coney Island (and not to mention a fantastic view of surrounding firework displays) will be sure to turn your Fourth festivities into a classic American pastime!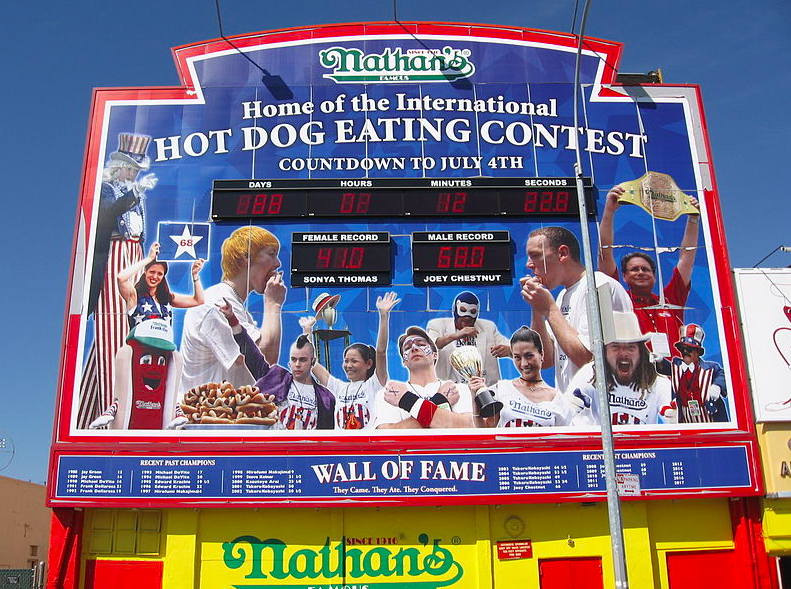 https://commons.wikimedia.org/wiki/File:Nathans_hotdog_contest_countdown_clock.jpg
4. Attend an NYC Harbour Cruise
There is no doubt that spending the 4th July floating along the Hudson and East River is a relaxing way to celebrate the holiday. With incredible views of the Manhattan skyline, this is a truly memorable way to spend the evening!
There are a wide range of cruise options that vary in price, whether it be a floating party boat, a sophisticated dinner cruise, live music, or for historical buffs, a Landmark Cruise.
Circle Line Sightseeing and Goldstar are both well reviewed options.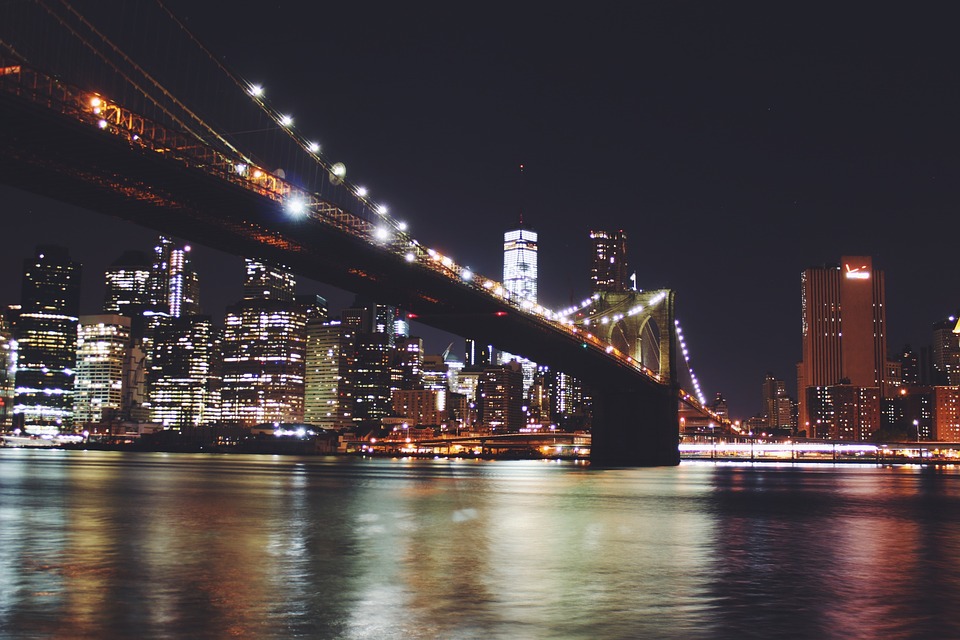 https://pixabay.com/en/brooklyn-bridge-new-york-bridge-918680/
5. Celebrate at East 34th Street Heliport
With the City bound to be bustling with tourists and locals alike celebrating the public holiday, it can be hard to guarantee a picture perfect view of the fireworks. However one event company is celebrating the holiday with an all day party to mark the occasion.
Live music, barbeque stands, drink tents, and games like jenga and ping pong are just a few of the activities that are going to make this party a night to remember!
Located right on the East River, this all-American bash starts at 4:00 p.m, leaving plenty of time to enjoy the activities, sunset, and 9:00 p.m. fireworks. This is an event aimed at all-ages with general tickets priced at $35, and a VIP option at $75. Spots are filling fast so be sure to snag yours before they are all sold out!
The upcoming commemoration of American independence is sure to be filled with fireworks, hotdogs, and good times with family and friends. With New York so rich in history and diversity there will be plenty of options to celebrate for those from every walk of life. Aside from the activities listed above be sure to check out Eventbrite for more ways to celebrate the holiday! Happy Fourth!
Happy Fourth!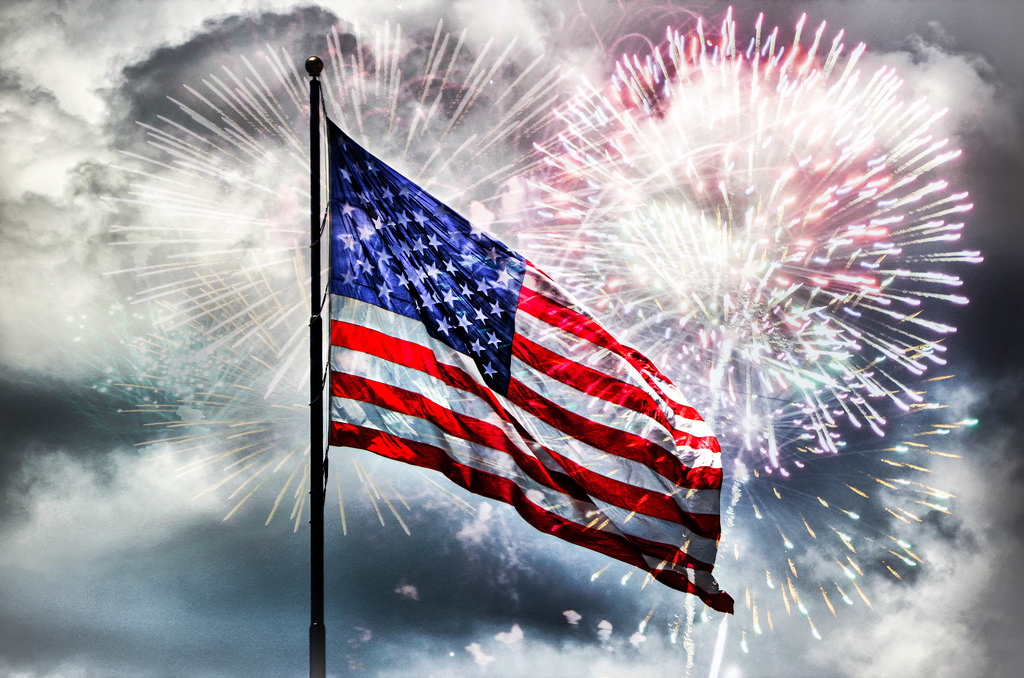 https://www.flickr.com/photos/karsund/14712593911